Application fields
localisation
product(s)
5761 - Passy
Overall view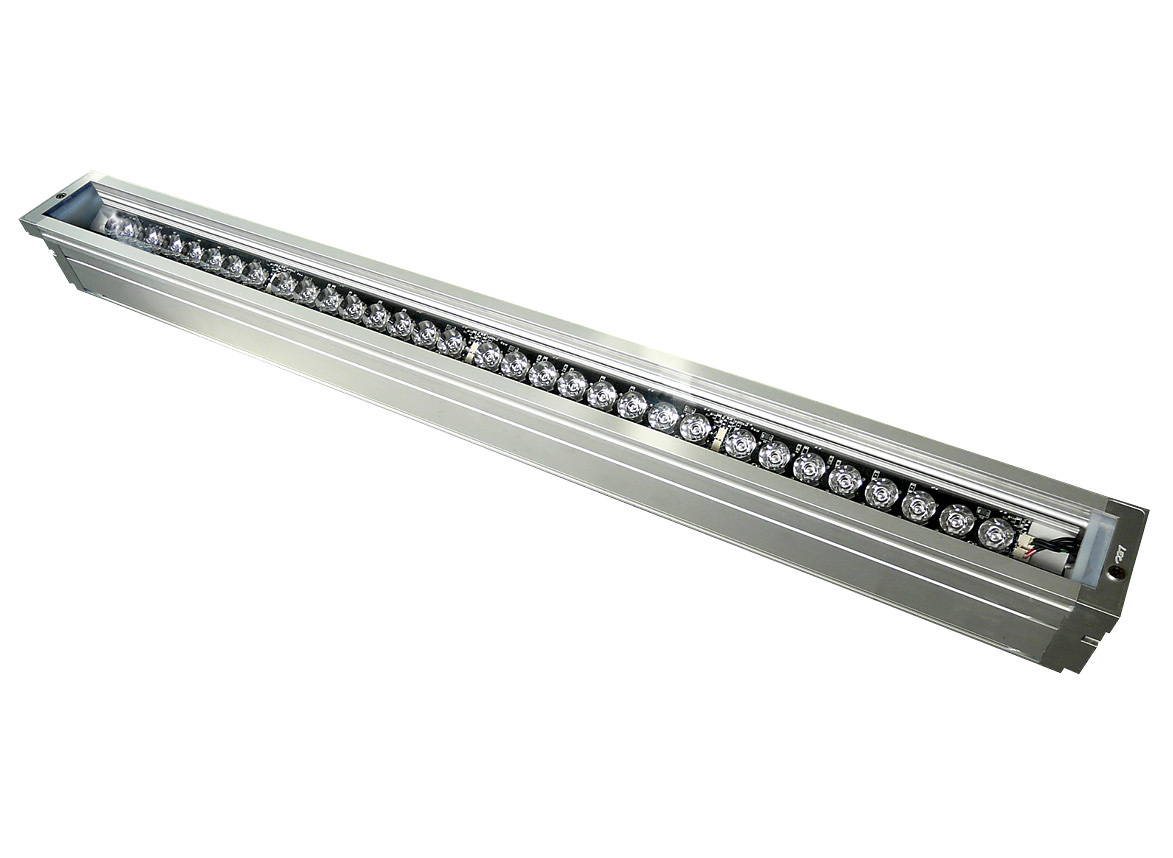 5761 - Passy
Linear spotlight for recessing in public spaces. Can be ordered in two lengths, installed individually or as a continuous line.
Externally adjustable tiltable LED plate (0° to 25°) without without opening the fitting or compromising its water resistant. Device swivels in its recess for the opposite direction.
Clips in with no screws for vandal-proof installation.
APPLICATIONS:
Medium height facade lighting (10m)
Highlight architectural features, street furniture, trees…
Squares and public spaces
Length = 1 m
See the product