Application fields
localisation
product(s)

5640 - School-light

Overall view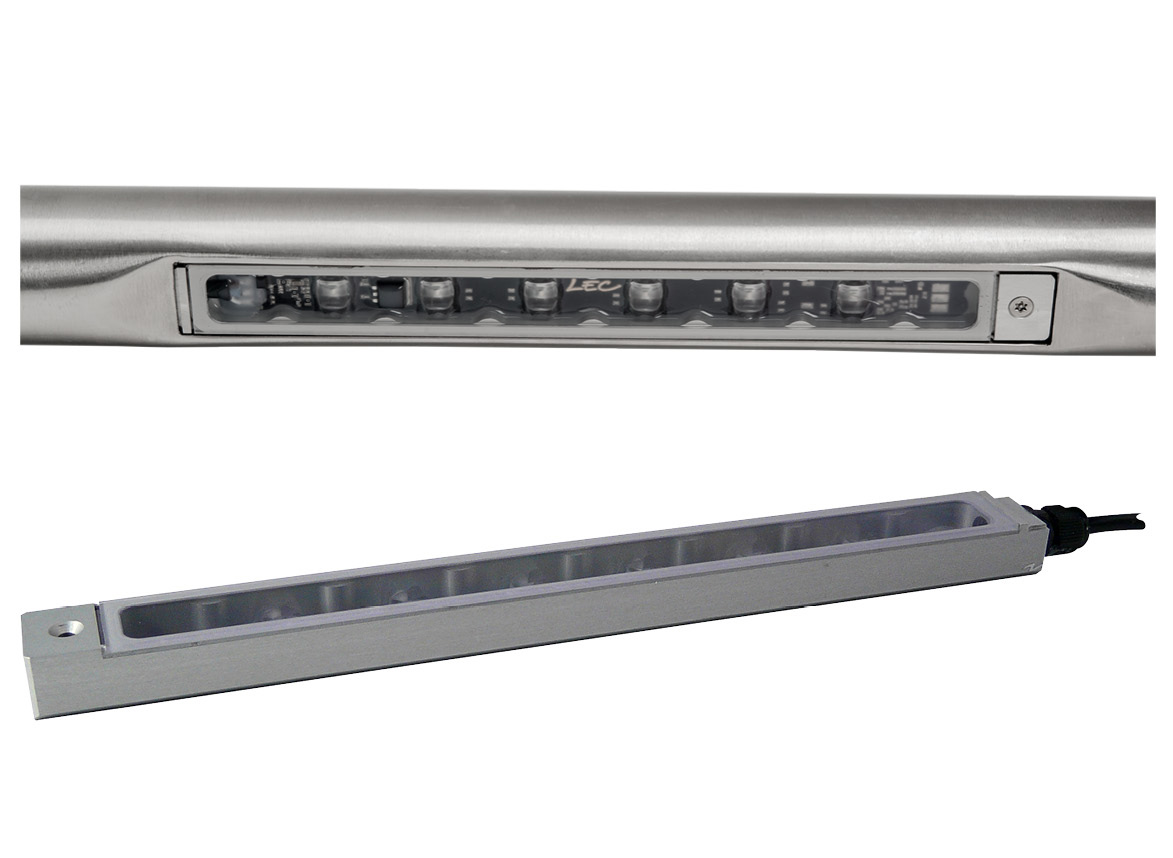 5640 - School-light
Spotlight recessed into custom-made stainless steel handrail Wide choice of lenses:
Very extensive asymmetric versions to ensure beam uniformity with intervals of up to 7m.
Tilted beam to have tilted output even when the product is installed vertically to hide the light source.
APPLICATIONS:
Handrails
Cycle paths and pedestrian paths lighting
Roadway lighting
See the product
To up-light the bridge's pedestrian/cycle kerb:
38x 5640-BE6-L2 School-Light lightbars, measuring 30 cm-long in 24 VDC 6 Superwatt, were installed onto the railings.


To up-light pedestrians/cycles' shadows from the railings:
6 blocs of 3x 5640-L2 spotlights per bloc are installed onto the railings.
1 bloc = 3 spotlights of 30 cm long each and 3 colours including 1 in red, 1 in green and 1 in blue.