LEC, quality of advice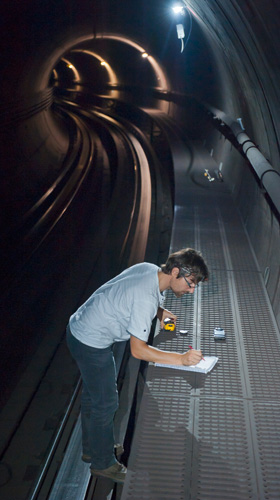 Advice throughout your project
LEC's sales engineers guide you all the way to ensure your project is a true success:
in choosing the most appropriate marker-lights and spotlights,
in simulations and site testing,
in defining any needed adaptations and customisations,
in selecting the right implementation to ensure the durability of the equipment,
in coordinating multiple factors, especially for international projects.
Lyon métro
At the request of the regional transport authority SYTRAL, Lyon métro operator Keolis renovated the service lighting in the tunnels between stations.
Nearly 2 years of studies, experimentation and testing were needed to develop the projector version [1820 – Sandvika] in order to meet the exact specifications initially desired.